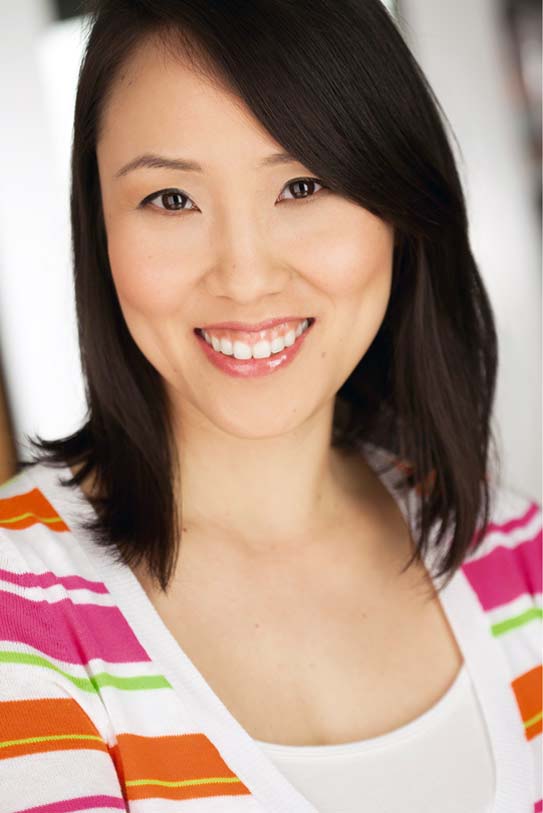 I am a board certified, practicing pediatrician, with close to twenty years' experience diagnosing and helping children. I'm an actor, who loves being onstage and has never met a camera that I haven't wanted to be in front of.  I'm also a first generation Asian-American, tasked with bringing honor to my family above all else. And yes, I'm a certified professional life coach. My journey to find a way to balance these seemingly disparate aspects of my life led to some dark places.
I pushed aside my passion for performing for nearly a decade as I diligently did everything I could to make my family proud by going to an Ivy League college, medical school, and residency. But, during my residency, I realized something was wrong. I had everything everyone said I should achieve. And I was miserable. Ignoring my passion for performing had caught up to me and I couldn't fake enthusiasm for working 100 hour weeks. After struggling with depression and complete confusion and rejection by my family for honoring my own dreams, I moved to LA and pursued my life as a "slash," doctor-slash-actor.
Working with a life coach during this time set me on a path of clarity and purpose that has invigorated me ever since. I allowed myself to express my creativity in new ways and still applied all my organizational and leadership skills.  I learned how to blend my two passions. I discovered a new way of honoring and respecting my heart as well as my cultural heritage. I realized I could balance my life effectively and productively.
Motivated by how completely transformed my life was, I decided to further educate myself in this "new" type of healing so that I could help others achieve the same level of peace I was able to achieve.  I trained at the Institute for Professional Excellence in Coaching and became a certified professional life coach myself.
My mission now is to provide guidance to any and all who have experienced the dissonance between the life they are living and they life they want. My background as a physician, performer, and Asian American gives me particular insight and passion for working with these communities. I apply all the skills that I've amassed over my career in medicine, the performing arts, and in life to help people find the balance, purpose, and passion that motivates them to achieve their highest potential.